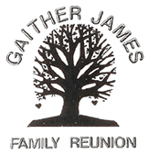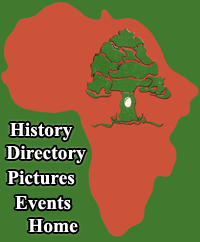 Welcome
Welcome to the website of the Gaither-James family. We are proud to be the descendants of two primary ancestors: Catoe James and Arthur Gaither.
Catoe James was thought to be born in Barbados in 1802. He married Nancy Inmon (born in Virginia in 1805). Catoe and Nancy James became the parents of Daniel, Wyatt, Reuben, Isaac and Catoe James.
Reuben Gaither was born in 1818, and sold into slavery in South Carolina. He married Edie Doby (born in 1830) in South Carolina, and they became the parents of ten children: Flora, Louise, Ellen, Absalom, Green, Arthur, Laura, John, Edie and James (Jim) Gaither.
The offspring of these two families have inter-married at various points over the years. We celebrate both parts of our heritage as we continue to develop and fill in our family tree.
We have come together as a family to visit and fellowship since 1974. We owe our present reunions to the vision of a group of family members including Albert W. Gaither, Louise James Worthy, Mary Robinson, Felmon Gaither, Elease Murdock and Ernest Gaither, who wanted family visits to be a source of joy and affirmation, not just a time when we gathered to honor and bury our dead. Our reunions have grown from kinship celebrations into friendships and opportunities for community service and outreach. Over the years, we have gathered in numerous cities across North America, returning periodically to South Carolina, the place where so many of our family members have roots.
We continue to honor our history and heritage and to contribute as a family to present and future generations. We welcome family and friends to share with us.
For now, if you have questions or suggestions, click here and fill out the form. And we will get back with you as soon as we can. Thank you for stopping by!
---
SOCIETY OF GAITHER-JAMES DESCENDANTS

"Staying Connected: Maintaining and Strengthening Our Bonds."

46th Annual Reunion
Virtual
July 9 - 11, 2021



Dear Family:

Time is quickly approaching for this year's reunion. We are eagerly planning for an exciting celebration and hope to see all of you at our virtual Gaither-James Family Reunion event from July 9 – 11, 2021. This year's theme is "Staying Connected: Maintaining and Strengthening Our Bonds." A complete agenda for the Reunion will be forthcoming.

We hope to have high attendance this year and your response and participation is key to making this happen. In addition to your participation, please share this information with any other family members who may not be on our email/ mailing list. To be added to the mailing list, please email us at info@gaitherjamesreunion.org or visit our website at www.gaitherjamesreunion.org.

Registration and Family Dues:
Registration to this year's event is FREE.

While registration is free, Annual Dues are still required for every family member ($10 per person). Even if you cannot attend/ participate in this year's reunion, please submit your annual dues payment(s) by Friday, June 18, 2021. Annual Dues should be sent directly to LaKisha Nickens-Gaither: 815 Grand Champion Dr. Rockville, MD 20850.



Peace and Blessings,

2021 Gaither-James Reunion Planning Committee



View and download more information on the 2021 Reunion using the links below:

Microsoft Document